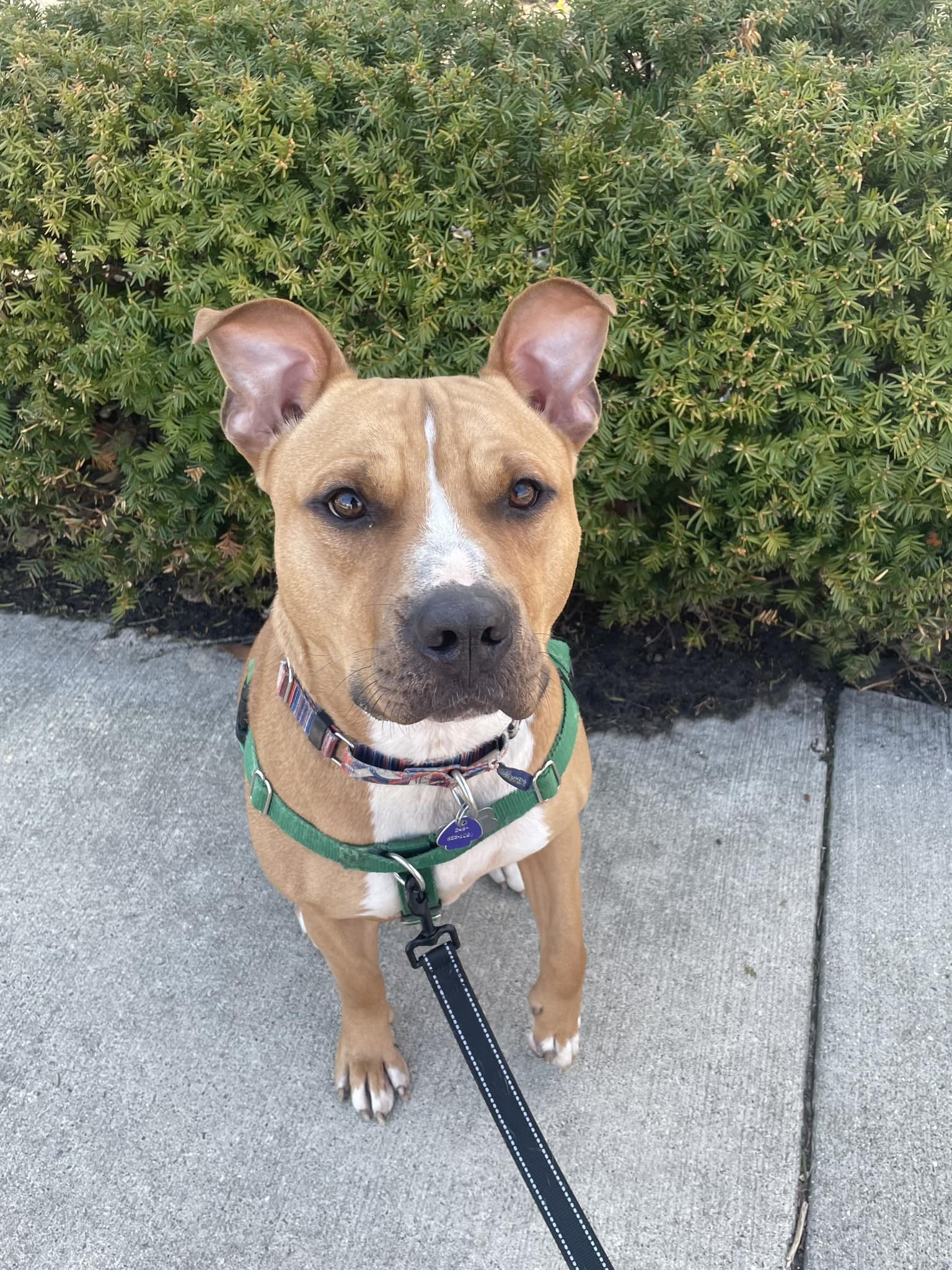 Dogs shouldn't sit in rescue for 4 seasonal photo shoots. Especially dogs as friendly and happy as ace 😞
The photographer said when he first came out for his pics "he's calmed down some!" Then ace showed her how he parkours off the couch.. grabbed her camera strings.. and stuck his head in between the couch cushions (his new fav trick) BUT he did sit and watch for a few pics.. and as always got some really great ace out takes too!
Ace is dog friendly. Loves other dogs. Loves all humans. No one is a stranger to him. He is a 12 week old puppy in a 65 lb dogs body. Every day is Disney world in his brain. He is the happiest dog alive. He's not the brightest crayon in the box, but he's the most unique that's for sure😆
Crate and potty trained
Going through a basic obedience class right now
Been patiently waiting for an ENTIRE YEAR (6 months in the shelter before we got him, 6 months with us)
No cats
He loves going places and doing new things. Higher energy but he's a chonky boy and tires out kinda quick too.
www.misfitangelsrecue.org to Apply!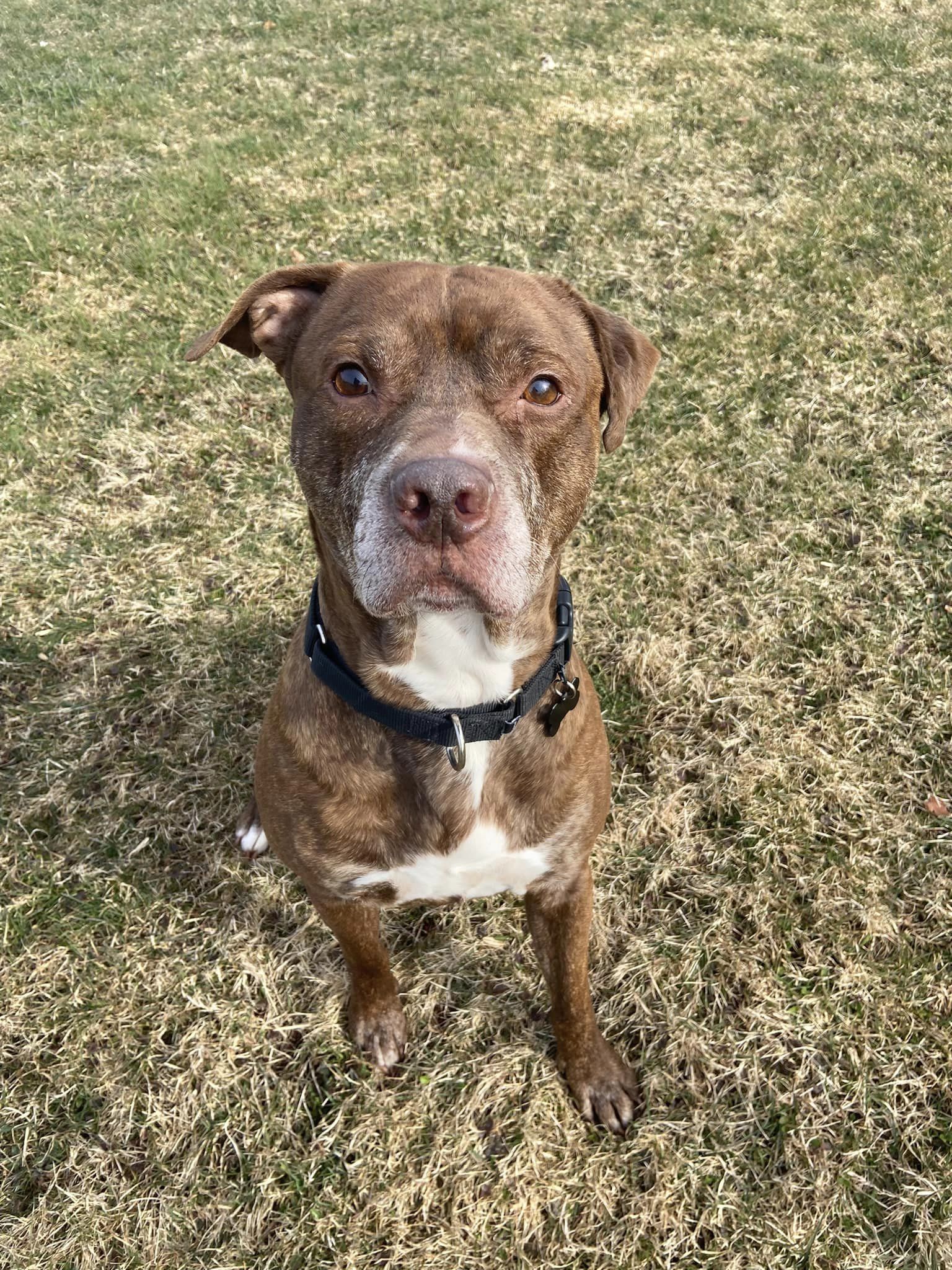 Meet Bosley! This little (55 pounds) mature man (9 years) found himself in a very overcrowded shelter at GCAC. He came in as a stray missing a lot of fur (from fleas) and a hematoma. GCAC had him all fixed up and he needed to get out of the shelter. He does get along with other laid back dogs. He has lived with cats before but he would have to get used to that again, he's a bit off putting at first. You wouldn't know he's an 9 year old boy, he loves to run and play! Bosley still has a good amount of energy and does love walks and especially CAR RIDES! He had some separation when he first came into rescue but with decompression time and a routine he's doing great! He still would like someone home more than not. When he does find his new family he will need the same decompression time and will need to be crated (provided) so if you are anti-crate he's not the boy for you. We don't know how this love bug ended up in the shelter or why, but what we do know is that he is ready to live his best life! He LOVES women and seems to need/want one in his life, he follows his foster mom around like glue! Within just a few days he became very attached to his foster mom so I feel he will do the same in a new home. Neutered, current on vaccines, heartworm negative and microchipped.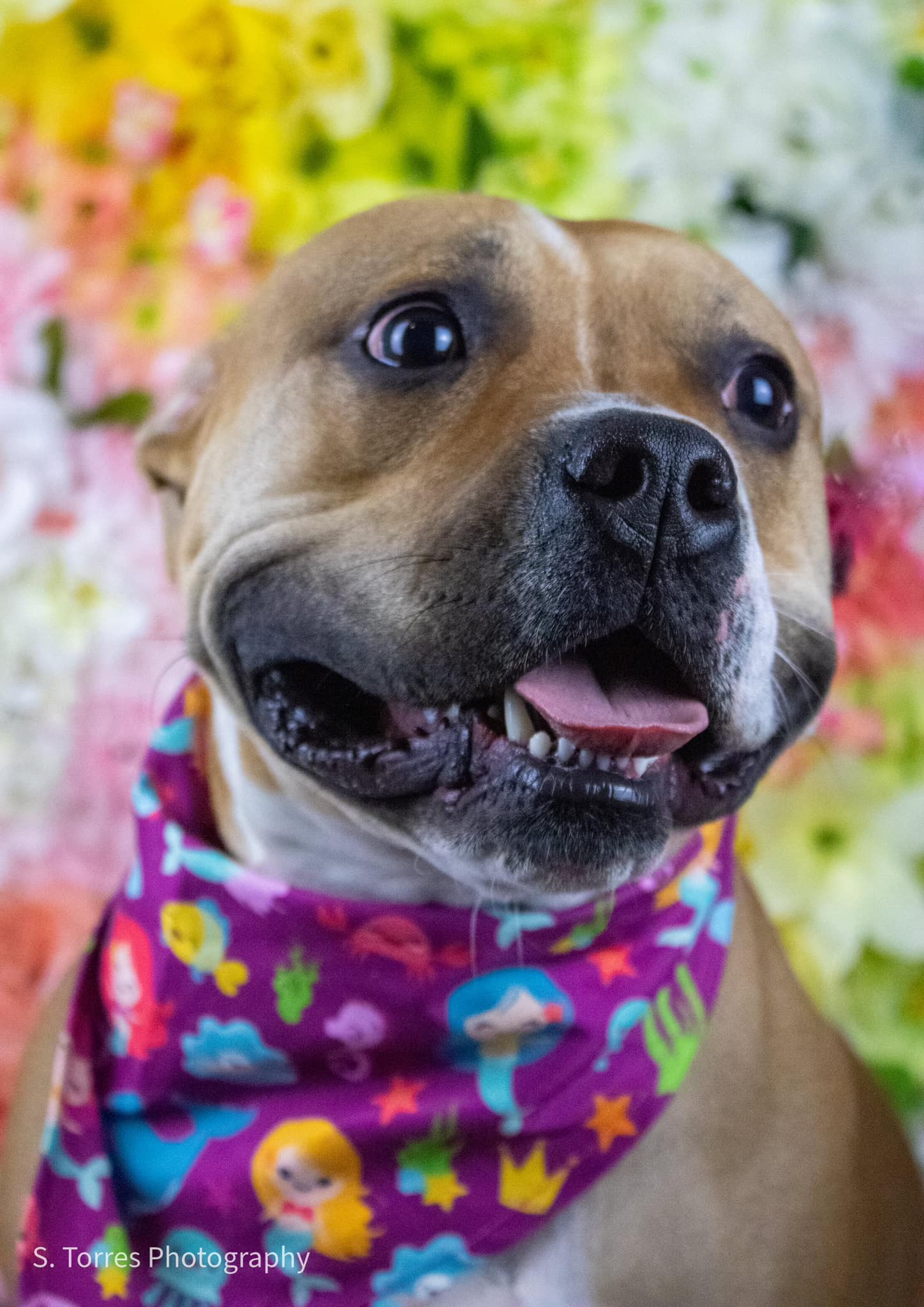 Stella! This 18 month old small Staffy mix is ready for her family! She gets along well with other social dogs and cats! Though she will need to be fed separate, which is easily managed in her foster home of 3 dogs and 2 cats 🙂 Stella is housebroke, but does not prefer the crate and is fine in a room to herself. Small girl about 50 pounds with medium energy. She is working on leash manners and she does get REALLY excited meeting new people! Super cute shorty that will need a family to keep up on her skills so she can be the best that she can be! Kids over 10! Spayed, current on vaccines, heartworm negative and microchipped!
Adopt your new best friend!
Fill out and application or get in touch with us today to get started adopting your new dog.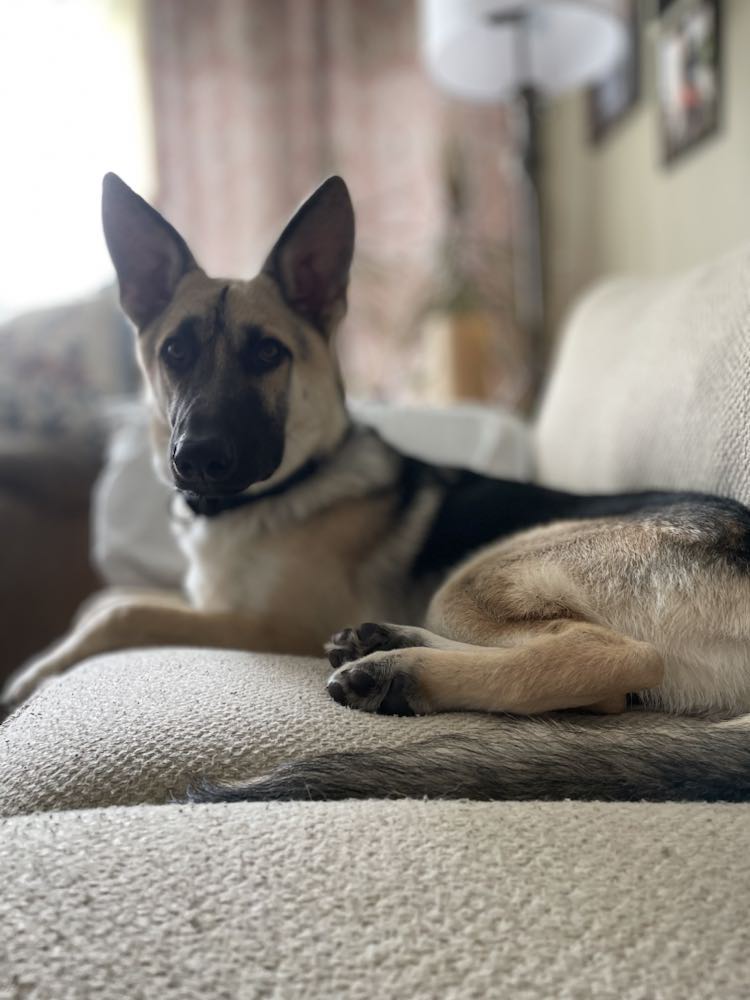 Meet Sparky. 10 month old male tri-colored German shepherd. I'm sure you've already noticed just how handsome he is? He is about 50lbs and will most likely be around 80lbs once full grown. He thinks he is lap dog, and he loves snuggles and belly rubs. He has big paws and an even bigger heart (and we can't help but to notice the enormous ears) 💙
What can I say about Sparky? ….he is one of the most amazing dogs I have ever met. He is goofy, has a loving and loyal temperament. He is observant, explorative, and extremely intelligent. We have discovered that he learns quickly and loves praise/snacks.
He is very good with other dogs. He does highly enjoy play time and can be persistent when he wants his fur sibling to wrestle but we are working with him on when to stop and redirect. He LOVES toys and will pull each one out of the toy box and play with it. He also does a great job entertaining himself playfully tossing around his ball or stuffies.
He is crate trained. Sleeps in the crate all night and when his foster parents are at work. He even likes to take his morning nap in there if foster mom is working from home that day/or on the weekends. He hasn't been on any long walks yet, but has been on short walks and does very well on the leash. He seems unsure but doesn't pull and takes some encouragement.
To help ensure Sparky is successful in his new home, we are hoping for a few meet and greets first before a trial. Someone with patience and understanding of the breed, and his anxiety in new situations. Someone with willingness to train him using positive reinforcement and keep him physically and mentally stimulated.
He has not met cats or small children.
Neutered, current on vaccines, microchipped
www.misfitangelsrescue.org for an application, breed experienced